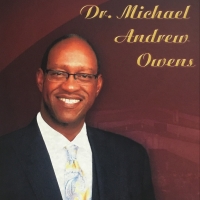 About Dr. Michael Andrew Owens
By NHMBC | March 28, 2020
Michael Andrew Owens accepted the call to preach at the age of 15 and was licensed by the Bethany Baptist Church in his hometown of Chester, PA. In 1972, Pastor Owens was examined by the New Hope Baptist Association and ordained at the Calvary Baptist Church in Chester, PA. Pastor Owens now celebrates 48 years as a preacher of the Gospel! God be praised!
Pastor Owens enjoyed his first significant ministry experience as the Administrative Assistant to the Pastor of Calvary Baptist Church, Chester, PA. There he was responsible for much of the day to day operations of the church office and provided leadership to the ministry of Christian Education and Spiritual Renewal. He taught as a substitute teacher in the Chester Upland School District and worked as a Tutor-Counselor and Administrative Assistant with the Swarthmore College Upward Bound Program.
Empowered by the Holy Spirit, Pastor Owens further prepared himself for the ministry through secular and religious educational pursuits. He was accepted as an early admittance student by Guilford College, Greensboro, N.C., a year before his scheduled graduation from Archmere Academy in Claymont, DE. He transferred to West Chester State College, West Chester, PA, earning a Bachelor of Arts Degree in Political Science in 1981. Later he completed his theological education at Eastern Baptist Theological Seminary, Philadelphia, PA, (renamed Palmer Seminary), earning both his Master of Divinity and Doctor of Ministry Degrees.
Dr. Michael Andrew Owens was called to pastor the Tabernacle Baptist Church of Harrisburg, PA in 1984, where he served faithfully for fourteen years. Some of the fruit of his ministry included: the development of the church staff, establishment of a Youth Ministry, food distribution, scholarship aid, upgraded church facilities and equipment, and the spiritual development of the membership through educational workshops, Bible study, preaching and teaching. He was a great asset to the community, as he directed the Capital Area City-Wide Revival for 10 years as a part of his work with The Interdenominational Ministers Conference of Greater Harrisburg. He served on the Executive Board and Home Missions Board of the Pennsylvania Baptist State Convention.
The membership of Bethel Baptist Church, East called Dr. Owens to serve as Pastor in November 1998. Pastor Owens led the church into the New Year with a Watch Night Service. He faithfully ministered the Gospel in word and deed leading the Bethel, East family to worship God in Spirit and in Truth. He enhanced the worship tradition to include Intercessory Prayer, Holy Week Services, Holy Spirit Renewal, and Black Heritage Commemoration. The worship experience was shared with the larger Detroit community by way of an evangelistic radio broadcast, which began in March, 2002.
A Ministry Minded Church expresses succinctly the vision implemented through Pastor Owens. Outreach Ministries were expanded to include correspondence to inmates and Angel Tree gifts to the families of incarcerated persons. Education ministries for scholarship and tutoring grew steadily from one-time aid to a continuing source of support throughout a student's degree pursuit. Pastor Owens instituted a Men's Ministry in 2001 and added Women's Ministry and Youth Ministry enhancement in 2003. Stewardship efforts led to the renovation of the sanctuary, upgrades for administrative offices, roof replacement, and various other capital improvements. A computer lab was established for members to learn, utilize and access the internet, and generally enhance their computer skills.
Pastor Owens extended his reach, beyond his local church, into the larger Detroit Christian Community. He is a Past President of The Council of Baptist Pastors of Detroit & Vicinity, Inc., and a former Moderator of the Calvary Missionary Baptist District Association. Ebony Magazine honored Pastor Owens on its Power 100 List in 2014, as a Community Crusader, for his leadership of clergy during the bankruptcy and emergency management crisis in Detroit, as well as other civil and social challenges facing the city's population.
In May of 2017, the New Hope Missionary Baptist Church called Dr. Michael Andrew Owens to be the seventeenth Pastor in its 106 year history, succeeding Dr. Robert L. Fairley, who has been honored by New Hope as Pastor Emeritus. Dr. Owens has begun this new season of service, following the Ministry Model of Christ, of whom it was said, "He came preaching, teaching, and healing." Eyes have not seen, ears have not heard, nor has it yet been revealed, what the Lord has in store for this blessed union of pastor and people. Dr. Owens accepted the call of a rich and powerful legacy of pastors whose impactful leadership and teachings on spirituality and community service has been well established in San Bernardino and the Inland Empire.
For recreation Pastor Owens enjoys bowling, traveling, attending plays and concerts, and playing a good scrabble game. He is an avid movie buff, golf enthusiast, and song writer.
Dr. Owens is married to Sister Lisa Blacksher Owens. Together, they have four adult children and four grandchildren. They anticipate using their gifts to do great work in ministry. A favorite scripture inspires their shared devotion and deep commitment, "And now faith, hope, and love remain; these three; but the greatest of these is love." (I Cor. 13:13)
Back