The Board of Trustees shall consist of at least three (3), but no more than forty (40) members, one of whom shall be the Church Treasurer, and one of whom shall be the Church Financial Secretary.
The Board shall hold in trust all property belonging to this church and corporation; take all necessary measures for its protection, management, upkeep, and designate the bank where the funds of the Church will be deposited.
It shall be the function of the Trustees to affix their signatures to legal documents involving the sale, mortgage, purchase, or rental of property or other legal documents where the signatures of Trustees are required.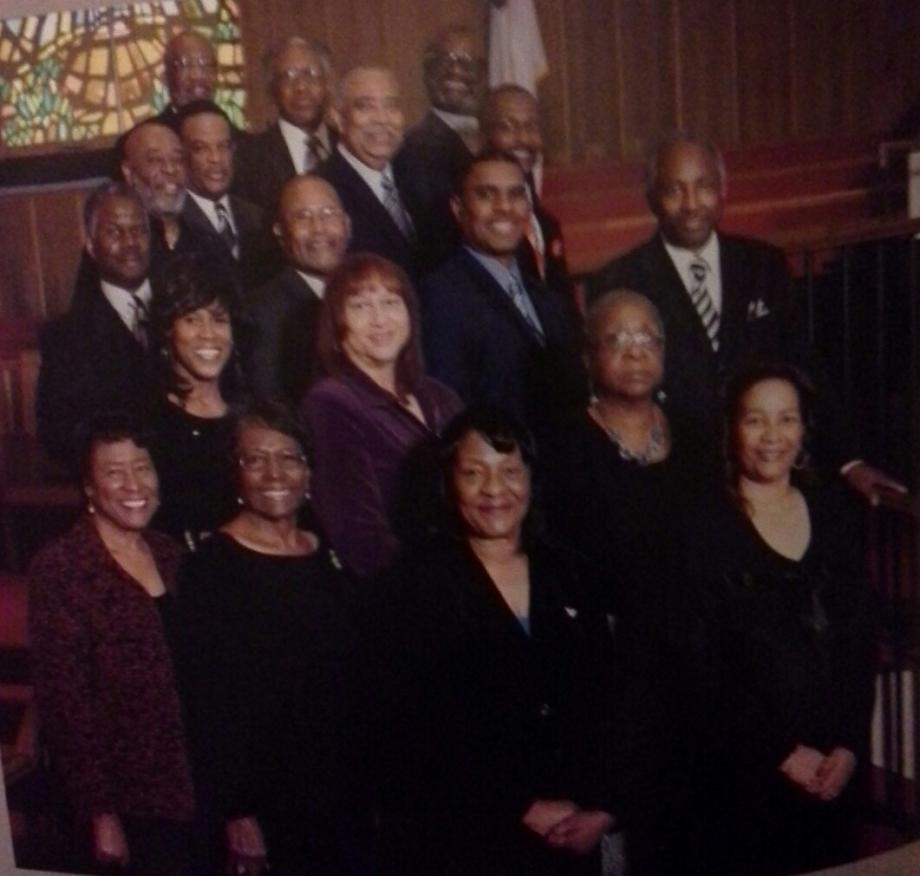 (Front row L/R) Margaret White, Eva Williams, Ann Martin, Denise Tillman, (2nd Row) Karen Cain, Claudtte Babino, Esther Williams, (3rd Row) Maurice Black, Bobby Sherman, Darvin Henderson, Harvey Poole, (4th Row) Thomas Burney, Curtis Stout, Tony Sebille, Gary Hunn, (Last Row) Walter Jarman, Andrew Williams, Charles Miles. (Missing are: Breon Waters, Beverly Jones Wright, Richard Nevins, Merredith Monroe, Marvin Williams, Cynthia Brooks, Monique Y. Moore, Lynette Forte, Greta Hammons and Carol Taylor)
| | |
| --- | --- |
| Bro. Breon Waters | Chairman Board of Trustees |
| Sis. Josephine Robinson | Financial Secretary |
| Sis. Claudette Babino | Asst. Financial Secretary |
| | |
| | |
| | |
| | |
| | |
| | |
| | |